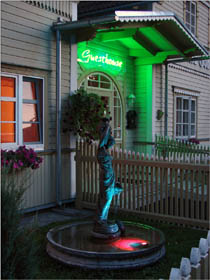 Enjoy the life in the exclusive villa in the park near the beach!
5 comfortable suites with balcony (extra bed option). 5 comfortable double rooms.
1 single rooms. All rooms are accommodated for people with allergies, rooms for handicapped people, wheelchair ramp. A bar, a sauna and health treatment opportunities, car parking area (10 cars). Just 300 meters from the beach. The center of the town is in a walking distance.